Goal: USD $29,900 / £22,854
About the Campaign:
Myalgic Encephalomyelitis (Chronic Fatigue Syndrome) represents a challenging intersection of immunology, neurology, endocrinology, and other fields. Investigating such a broad and complex condition requires access to technology, instrumentation, and methods that are not available at the average doctor's office.
The Martinos Center for Biomedical Imaging in Boston is one of the world's premier research centers. This unique facility consistently produces high-impact research largely due to a highly collaborative organization and culture. Clinical researchers such as neuroscientists, neurologists, and immunologists are able to push the envelope in their respective fields because they work alongside bioengineers, radiologists, and physicists with expertise in imaging technology. Thus we have the ability to answer challenging research questions due to the advances in the technology that are happening on our own campus.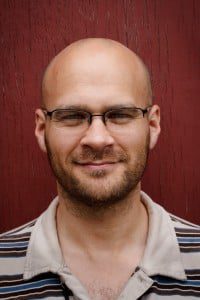 Dr. Michael VanElzakker is a Martinos Center research fellow affiliated with Massachusetts General Hospital, Harvard Medical School, and Tufts University. He has a background in neuroendocrinology and clinical neuroscience and is known for an influential hypothesis of ME (CFS) that centers on the intersection between the nervous and immune systems.
Our ongoing research program includes three projects:
1. Neuroinflammation scanning
2. Scanning before and after exercise challenge
3. Targeting cellular activity in the Nucleus of the Solitary Tract
Your contribution will fund these studies. Each answers novel questions in novel ways, elucidating the mechanisms of ME (CFS) pathology.
(We've set a goal of paying for 5 scans, which will be enough to use for pilot data in applying for more funding to finish a well-powered study. If someone with a lot of resources wants to fund the whole study, contact me.)
More about Michael VanElzakker
8% of goal reached on 12 November 2017      Find out how to donate