PACE trial and its effect on people with ME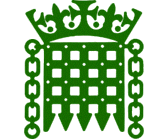 Glasgow MP Carol Monaghan has tabled a debate on the PACE trial in Parliament on Tuesday 20th February.
It will be held in Westminster Hall, from 11.00 am – to 11.30 am
Carol Monaghan blog post, 7 Feb 2018: SNP MP secures debate on controversial DWP-funded ME trial  
Commenting ahead of the debate, Carol Monaghan MP said:
"I am pleased to have secured this important debate on 20 February, and would urge anyone who has been affected to get in touch with me.
"The PACE trial considered how interventions such as exercise benefited people suffering from ME. Its results have since been discredited for a number of reasons, including changing the parameters and success criteria midway through the study.
"Key PACE investigators have had longstanding relationships with major insurance companies, advising them on how to handle disability claims related to ME, and one of the authors was an advisor to the DWP. The results of the PACE trial have been used by the DWP to sanction those suffering from ME.
"ME is classified as a neurological condition and exercise can produce physiological responses such as increased blood pressure, debilitating muscular and rheumatic pain and memory loss.
"In the Science and Technology Select Committee's inquiry into Research Integrity, I asked about the declaration of interests from authors of research papers. Conflicts of interest such as this must be exposed, and transparency is important to ensure research is credible. If research is tainted by these outside interests, the public must know."
Watch the debate on Parliament Live TV
Ask your MP to attend to learn more about the PACE trial and research integrity.
Find your MP     Use a template letter
NB       Health services are the responsibility of the Welsh Government but NICE, the Medical Research Council (MRC), and Department for Works & Pensions (DWP) are overseen by the UK government.
The UK Research Integrity Office
UKRIO is an independent charity providing advice and support to the public, researchers and organisations to further good practice in academic, scientific and medical research.   Website     Interview with Parliament's Science & Technology Committee