SNOMED now classifies ME and CFS as neurological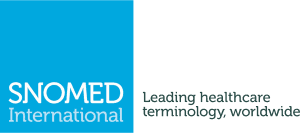 NHS Wales uses the SNOMED CT electronic terminology system for recording and sharing symptoms, diagnoses, clinical findings, procedures etc. in primary and secondary care and across other health care settings. This replaced the READ (CTV3) coding system.
The International update of SNOMED CT was released on 31 July 2018 with a new code for CFS and and its Synonym terms – SCTID: 52702003 –  under Disorder of nervous system.  (The code for FM is 203082005 and the PVFS code remains SCTID 51771007).
The coding system is used in over 30 countries. SNOMED CT is the recommended terminology system in the UK, US, Canada, New Zealand and Australia and is in line with the WHO ICD-10 codes to make it easier to use them both together.
Thanks are due to The Countess of Mar, chair of the Forward ME Group and Suzy Chapman of DxRevisionWatch.com who have been campaigning for ME and CFS to be acknowledged as neurological.
The UK SNOMED update is due to be released in October 2018 and this is scheduled for adoption across all UK NHS clinical settings by 2020. NHS Wales acknowledges that it will take time to be in full use in Wales. In October 2017 the Welsh Government published a Statement of Intent regarding health and care data:
We are increasingly focusing standardisation effort on the quality of data captured in operational systems which has the advantage of driving up the quality of data for direct care, and for purposes beyond direct care. We now have clinical information standards, such as SNOMED CT, which are key components of electronic patient records. Such data standards will facilitate the monitoring of individual and patient population outcomes over time, and enable us to capture accurate data to use in combination with genomic data to underpin precision medicine.
However, there is little knowledge of SNOMED CT in NHS Wales and a programme
of awareness and education is required to enable this tool to be incorporated safely
and effectively into local and national information management and technology
developments.