Research abstract:
People with Myalgic Encephalomyelitis/Chronic Fatigue Syndrome (ME/CFS) report vision-related reading difficulty, although this has not been demonstrated objectively.
Accordingly, we assessed reading speed and acuity, including crowded acuity and acuity for isolated words using standardised tests of reading and vision, in 27 ME/CFS patients and matched controls.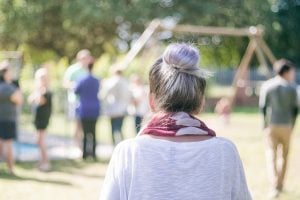 We found that the ME/CFS group exhibited slower maximum reading speed, and had poorer crowded acuity than controls.
Moreover, crowded acuity was significantly associated with maximum reading speed, indicating that patients who were more susceptible to visual crowding read more slowly.
These findings suggest vision-related reading difficulty belongs to a class of measureable symptoms for ME/CFS patients.