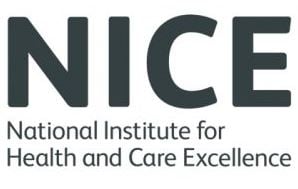 NICE added an updated (but still incomplete) committee membership list to their website on 1 November 2018.  The Committee will operate as an advisory Committee to NICE's Board, developing a guideline on ME/CFS.
Membership list
Chair
Peter Barry, Consultant, Paediatric Intensivist, University Hospitals of Leicester
Vice Chair
Ilora Finlay, Consultant in Palliative Medicine, Clinical Lead for Palliative Care for Wales,
Velindre NHS Trust, Cardiff
Secondary care paediatrician
Theo Anbu, Consultant general paediatrician and lead for paediatric CFS/ME, Alder Hey Children's NHS Foundation Trust, Liverpool
Physician with an interest in ME/CFS
Michael Beadsworth, Consultant in Infectious Diseases, Clinical Director Specialist and
Academic Medicine, Clinical Lead CFS/ME Regional Services, Royal Liverpool University Hospital
Physiotherapist
Joanne Bond Kendall, Senior Physiotherapist, Specialist paediatric CFS/ME, Bath
GP
Chris Burton Professor of Primary Medical Care, University of Sheffield
Social worker
Tony Crouch, Social work advisor
Psychologist
Jo Daniels, Senior Lecturer Clinical Psychology, University of Bath. Chartered
Clinical Psychologist, North Bristol NHS Trust
Physician with an interest in ME/CFS
Gabrielle Murphy Clinical Lead, Fatigue Service Royal Free London NHS Foundation Trust
GP
Luis Nacul GP
Community paediatrician
Alan Stanton Consultant Community Paediatrician, University Hospitals Birmingham
Occupational therapist
Susan Watson Senior occupational therapist, Leeds and West Yorkshire CFS/ME Service
Lay members
Saran Bonser
Sally Burch
Nicola Kidby
Adam Lowe
Dorinda Jack
Community paediatric nurse – To be appointed
Nurse with experience in ME/CFS – To be appointed
Dietitian – To be appointed
Physician with an interest in ME/CFS (1 or 2)- To be appointed
WAMES is concerned by the predominance of committee members from institutions which promote the use of GET and CBT for people with ME.
We understand that applications from doctors working outside the NHS have been rejected, but that talks are ongoing to redress the balance.
We are pleased that 5 patients have been appointed, which is more than normal.