Health rising blog post: The "Starvation" Disease? Metabolomics Meets Chronic Fatigue Syndrome Down Under, by Cort Johnson, 10 November 2016
"The pathological nature of the fatigue experienced by ME/CFS sufferers is its inexplicable persistence, severity and its inability to be sufficiently relieved by rest." Armstrong et. al.
The Naviaux metabolomics study with its findings suggesting that a hypometabolic state is present in chronic fatigue syndrome was thrilling, but it wasn't the first or even nearly the first ME/CFS metabolomics study. The Aussies (McGregor, Gooley, Butt, and more recently Armstrong) have been plugging away at metabolism and metabolic work for years, and their 2015 study – ignored by most – was as exciting as the Naviaux paper. Ron Davis glommed onto it early and  praised it. Looked at in light of Bob Naviaux's work, the paper, with its similar core findings and somewhat different interpretations, is exciting indeed.
The Core Problem in Chronic Fatigue Syndrome Identified? Naviaux's Metabolomics Study Breaks Fresh Ground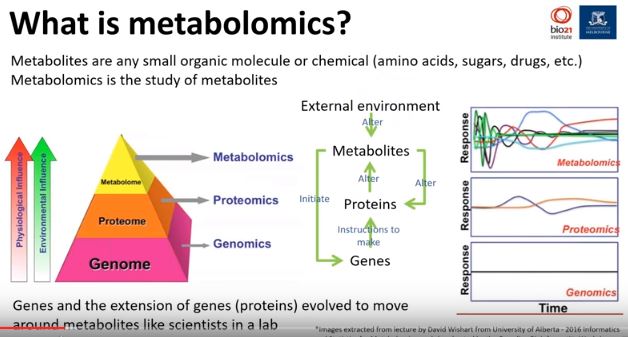 From the Amstrong SMCI webinar
Christopher Armstrong, the lead author, is an example of the kind of young researcher this field needs so much. An Australian researcher working with Neil McGregor – a metabolomics pioneer in the ME/CFS field  – Armstrong represents hope for the future.
Armstrong was not at IACFS/ME conference but Dr. McGregor was. McGregor's mostly been working in the shadows for years but he's out of the shadows now and appears to be in considerable demand. He was not being totally ignored before; a year or so ago the Australian group's work caught the eye of an ME/CFS researcher – Dr. Fluge – who doesn't miss much.  Dr. Fluge's subsequent metabolomics work was one of the highlights of the IACFS/ME Conference.
When I asked Armstrong how he got involved in chronic fatigue syndrome (ME/CFS), he noted that Dr. McGregor and Dr. Henry Butt have studied ME/CFS since the early 1990s. After Butt and Gooley published a paper on gut microbes in ME/CFS. Armstrong's Ph.D. study examined D-lactate in blood, fecal and urine samples. He then got funded for the larger study that was published in 2015.
Continue reading this article for more about Dr Armstrong's work
Solve ME/CFS webinar with Christopher Armstrong, 20 October 2016