ME Awareness –

light the sky blue

on International ME Awareness day 12th May 2017
In recent years a number of public buildings in towns and cities, which are always lit up at night, have switched to blue lights to mark ME Awareness day. This makes a great statement. Do you know a building that could go blue on May 12th this year? Ask them.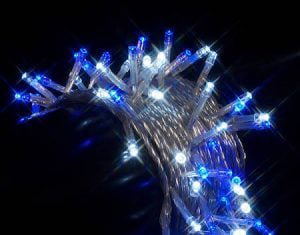 Why not use those blue Christmas LED lights to decorate a window, tree or bush outside your house and ask your neighbours to join in.
Ask your local newspaper to run a story on why you are lighting up and/or wearing blue this year.
Blue balloons tied to the gatepost could make a blue statement during the day.