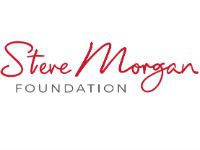 The Steve Morgan Foundation was founded in 2001 by Steve Morgan CBE to support projects that help children and families, people with physical or learning disabilities, the elderly or those that are socially disadvantaged in North Wales, Merseyside, Cheshire and North Shropshire.
In 2017 they launched their Enable fund. This provides support for disabled people who are in financial hardship to obtain specialist equipment that cannot be supplied by the NHS, education or social services.
Beneficiaries must live in their geographical area.
They provide grants for:
Mobility aids, wheelchairs, buggies, hoists, trikes, etc.
Specialised beds and sleep systems, postural chairs, seating and car seats
Sensory equipment
Communication aids, specialised software, specialist alarms
Medical equipment, support wear
Contact the Foundation on 01829 782808, where you can discuss your needs and request an application form.
As part of their application process they ask that you provide the following:
A professional medical reference (occupational therapist, physiotherapist, hospital consultant, etc.) from someone who works with you or your child in a professional capacity, explaining how the equipment will benefit you/your child.
A valid quotation from the supplier of the equipment (please note we do not offer any retrospective funding and the quotation must still be in date).
Basic financial information on the application form.
You can find more information and download the form from the website