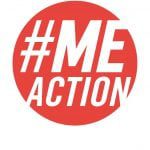 Join us for our live Support Group (via telephone or computer) this Saturday 16th June at 1 pm EST – (6pm UK time).
Topic of the Week: Men & Their Battle with ME/CFS
Men make up a minority of ME sufferers estimated at 25%.  What are the unique challenges and experiences of being a male with ME/CFS?
To join the Meeting:  https://bluejeans.com/626143698
To join via phone :
1. Dial:
+1.408.740.7256 (United States)
+1.888.240.2560 (US Toll Free)
+1.408.317.9253 (Alternate number)
(see all numbers – http://bluejeans.com/numbers)
2. Enter Conference ID : 626143698
HOSTED BY:  Eric J