LONDON, Oct 17 (Reuters) – A respected science journal is to withdraw a much-cited review of evidence on an illness known as chronic fatigue syndrome (CFS) amid fierce criticism and pressure from activists and patients.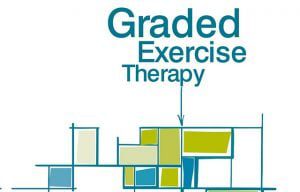 The decision, described by the scientists involved as "disproportionate and poorly justified", is being seen as a victory for activists in a research field plagued by uncertainty and dispute over whether CFS, also known as myalgic encephalopathy (ME), has physical and psychological elements.
Emails seen by Reuters show editors at the influential Cochrane Review journal asking researchers who conducted the analysis, which was published in April 2017, to agree to it being temporarily withdrawn.
They also ask the review's authors to agree to a statement saying their analysis requires "further work in response to feedback and complaints".
Published on the Cochrane Database of Systematic Reviews, Cochrane's evaluations are considered a gold standard in scientific literature and known internationally as dispassionate analyses of the best evidence on a given subject.
It is unusual for Cochrane to withdraw a review without the authors' agreement and unless new scientific evidence emerges for inclusion in an update…
Tovey confirmed to Reuters that he had made a decision to withdraw the review temporarily, saying this would give the authors time to respond to several points in a complaint which "we felt … raised issues we needed to address".
"This not about patient pressure," he added in a telephone interview. "This was a decision we reached with difficulty because we know the incredibly challenging environment this review sits in."
Comments on the Cochrane review
Exercise therapy for chronic fatigue syndrome: comments
Graded exercise therapy for myalgic encephalomyelitis/chronic fatigue
syndrome is not effective and unsafe. Re-analysis of a Cochrane review, by Mark Vink and Alexandra Vink-Niese
Trial By Error: The Cochrane Controversy, By David Tuller DrPH, 3 September 2018