Symptomatology of pediatric ME & CFS – research project
The Center for Community Research at DePaul University in the USA, led by Prof Leonard Jason says: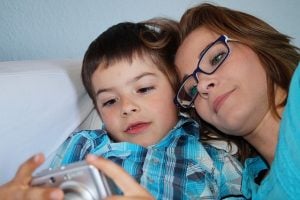 There is currently little research on children with myalgic encephalomyelitis (ME) and chronic fatigue syndrome (CFS). Through this study, we hope to learn more about the symptoms and experiences of children who are living with ME and CFS.
We are requesting responses from children (ages 5-17) with ME and CFS and their parents. Parents will complete the first set of questionnaires (30 minutes), and children will complete the next (final) set of questionnaires (30 minutes).
We recognize that this survey contains many questions, and we are extremely grateful for the time and effort you devote to this study.  You do not need to complete all of the questions at one time; you may save and return to complete the survey later as many times as necessary.
Contact Madison Sunnquist  msunnqui@depaul.edu with any questions, or if you would like to be contacted about future research opportunities related to pediatric ME and CFS.