ME Awareness week – in the BBC news in Wales
"All round the world millions of people are missing from their lives. In Wales people are also missing from the healthcare system.  When we go to the surgery we're not always treated with respect. Sometimes our illness is dismissed. Too few GPs have the knowledge to diagnose accurately and for those who are bedbound and housebound they can't always get anyone to come and visit them ,so basically we feel invisible and ignored."                                                                  Jan Russell, chair of WAMES
BBC Wales featured ME on the radio, TV news and online on 10th and 11th May 2019.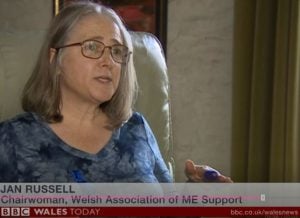 BBC Radio Wales: Good Morning Wales, 11 May 2019. The programme covered the nature of ME, healthcare in Wales & the #MillionsMissing event.
An interview with Clare Ogden from AfME took place between 05:40 – 10:00 minutes.
From 36:40-43:20 Jan Russell from WAMES spoke and parent Alana Sargent from Tylerstown was interviewed.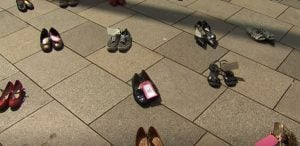 BBC Wales: Wales Today on Sat evening, featured the #MillionsMissing event in Cardiff, Marian Gray from Aberystwyth,  comments from Jan Russell of WAMES and Emelyne Burkhardt from MESiG from 02:00 – 04:12.
BBC news online: Humanitarian crisis for ME sufferers in Wales. The online article covers how people go missing from their lives, GPs find it difficult to diagnose & little improvement has been seen in service development. Comments from Marian Gray from Aberystwyth, Jan Russell from WAMES, Miriam Wood from MESiG and Dr Peter Saul from the RCGP.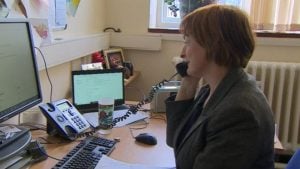 "People thought I'd moved away or joined a nunnery", said Marian Gray, who admits going "missing from life".
She disappeared because she was one of the 13,000 people in Wales battling ME.
Campaigners say there is a "humanitarian crisis" and promises of better support from the Welsh Government have failed to materialise.