Activate Your Life  is a four session course that aims to teach people about stress and suffering caused by emotional issues and offers a slightly different approach to more conventional methods of dealing with emotional and physical problems.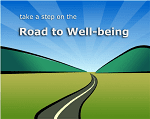 Ebbw Vale
Tuesday 2 May- 23 May   10-12am
Ebbw Vale Institute, Church Street, NP23 6BE
 Caerphilly
Wednesday 3-24th May  5.30-7.30 pm
Room K03 (Main Building), Coleg Gwent, Crosskeys Campus, Risca Rd, Crosskeys NP11 7ZA
Pontypool
Thursday 4-25 May  12-2pm
Pontypool Leisure Centre, Trosnant Street, Pontypool  NP4 8AT
Caerphilly
Monday 15 May – 12 June 2-4.30 pm
Caerphilly Library, The Twyn, Caerphilly CF83 1JL
Newport
Wednesday 24 May – 24 June 10-12pm
King's Church, 71 Lower Dock Street, Newport NP20 1EH
Newport
Wednesday 31 May -21 June  6-8pm
Maindee Library, 79 Chepstow Road, Newport NP19 8BY
All courses above are designed to be as accessible as possible, no personal details are taken, no referral or prior booking is required, and the non-interactive format ensures that nobody is put on the spot or asked to discuss any personal problems. You are welcome to bring a friend or relative, all are welcome. Just turn up!
More info:  see the Aneurin Bevan Health Board website or contact the information centre on 0330 053 5596  & select option 2