Universal Credit survey launched!      
October 31, 2018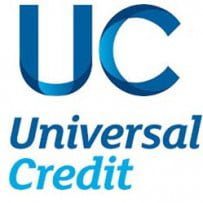 The  Disability Benefits Consortium has launched a Universal Credit survey  #UCandme so that we can find out more about the experiences of disabled people and people with long term health conditions. [WAMES is a member of the DBC]
Universal Credit is a new benefit which is being introduced in the UK. It will replace 6 benefits including Employment and Support Allowance.
It will affect hundreds of thousands of disabled people across the country.
Universal Credit has been in the news a lot recently as there are concerns about how it is being rolled out and the amount of money people will receive.
Take our Universal Credit Survey
If you have applied for Universal Credit or tried to apply – we want to hear from you!
By adding your voice, you'll join thousands of other disabled people and people with long-term health conditions in helping us lobby the Government and campaign for a fairer benefits system.
Please share as widely as possible and promote on social media using: #UCandme


If you would like to complete the survey over the phone please contact  Rony Erez on 020 3828 6850. For other alternative formats, please contact us
The survey should take up to 20 minutes to complete. In order for us to understand your experience of the whole process of applying for UC, it is best completed once you have gone through your application and know the outcome.