Debate on ME in Westminster Hall
An application to the backbench business committee on Tuesday by MPs has secured a debate on ME in Westminster Hall on Thursday, 21st June from 1.30 – 4.30pm. A debate in the House of Commons later in the year may still be possible.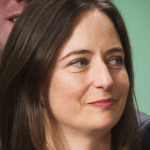 Carol Monaghan (SNP) was supported by Nicky Morgan (Cons), Stephen Pound (Lab), Alex Chalk (Cons), Ben Lake (Plaid Cymru) and Kerry McCarthy (Lab).
Watch the application in Parliament on Wed 5th June 2018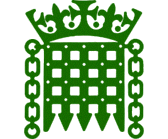 The need to raise awareness and biomedical research funding was discussed during the application but the focus of the debate is still to be decided.
WAMES has co-signed a Parliamentary Briefing which covers the key issues surrounding ME:
Education of health professionals
Review of the NICE guideline on ME/CFS
NHS services
Children and young people with ME
Severe ME
Biomedical research
PACE trial
ME and welfare benefits
Social Care
Parliamentary Briefing for Carol Monaghan MP's Debate on Myalgic Encephalomyelitis, June 2018
How you can help
Contact your MP and ask them to attend – give them as much warning as possible.
Find your MP's contact details
Debate: Thursday, 21st June from 1.30 – 4.30pm
Keep your email short but consider including your personal experience
Provide a link to the Briefing
Remember that health and social care are devolved issues, but we are all affected by the lack of funding available for health services, the need for reliable research, NICE guidelines which reflect our experience and biomedical research, Welfare Benefits assessments, the lack of education in ME at UK medical training centres.