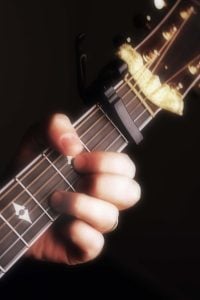 Whether you are a musician, poet or puppeteer, expressing yourself through a body devastated by Myalgic Encephalomyelitis (ME) or Chronic Fatigue Syndrome (CFS) is suddenly an impossible feat – and an improbable opportunity.
#MEAction is excited to announce the launch of a virtual concert called #Bedfest on May 6th to showcase the experience of living with ME as expressed through song, spoken word, poetry or silent expression in the form of a short video clip or photo. #MEAction will showcase the videos on our website as part of a virtual concert on May 6th, leading up to the international day of awareness for ME on May 12th when cities across Europe will hold #MillionsMissing rallies.
We welcome artists and non-artists alike to submit short video clips of yourselves by April 30th to participate in #Bedfest. Send them to bedfest@meaction.net.
#Bedfest Submission Guidelines
1. Performance must be done from a bed.
2. We welcome any kind of performance or song about the experience of living with, or being diagnosed with ME or ME/CFS. You may consider expressing the theme of not being believed for your illness to correspond with Kaeley's music video "Believe Her." *
3. Performance options may include, but are not limited to:
song (a cover song is fine)
spoken word
skit
poem
visual art
message (written, acted out, painted etc.)
silent demonstration (for example, filming a clip of yourself lying in bed with your eyes and ears covered)
4. Time limit for video, 1-5 mins. We suggest you submit a video since #Bedfest is a virtual concert, but if you feel that a photo captures your expression better, we welcome that, as well.
5. Along with your submission, include a little bit about yourself in the email (if you are comfortable), such as your age, how long you've been ill, city of residence, former occupation, your current hobbies, what is the first thing you'd do if you recovered today etc.
6. Deadline for submissions: April 30th
7. Use the hashtag #Bedfest to promote your video on social media on May 6th.
RSVP for the concert to let us know you'll be participating on May 6th
*  #Bedfest was inspired by meeting musician and ME sufferer, Kaeley Pruitt-Hamm, who has recorded an EP Hi From Pillows from her bed, which she will debut in May. As part of #Bedfest, Kaeley will re-release her music video, "Believe Her," to include faces of people with ME from around the world.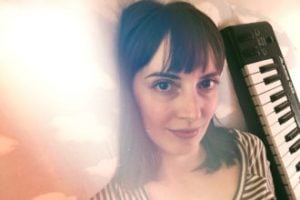 To be part of the re-mix of Kaeley's music video, send in a still photo or 5-second clip of yourself in bed holding a sign that says #BelieveME or #BelieveHer by April 30th. Read about Kaeley's journey here.
#Bedfest is also inspired by Bedstock, a virtual concert where musicians performed from their beds to honor children who are stuck in their beds from illness.