NICE call for evidence
N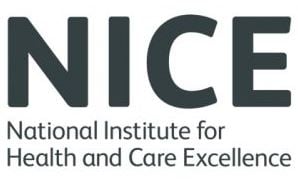 ICE guidance: Myalgic encephalomyelitis (or encephalopathy)/ chronic fatigue syndrome: diagnosis and management
In development [GID-NG10091]
Expected publication date: 14 October 2020
What we need:
We need evidence from the areas listed below for the guideline we are developing on Myalgic encephalomyelitis (or encephalopathy)/chronic fatigue syndrome:
1. Studies that evaluate:
Management strategies that are adopted while someone is being assessed for a diagnosis of ME/CFS.
Methods of monitoring and/or reviewing people with a diagnosis of ME/CFS
We are looking for trials that compare different strategies or different methods of monitoring and review. Systematic reviews, randomised controlled trials, non- randomised trials that are prospective or retrospective cohort studies will be considered for inclusion in the guideline.
We would like studies that report measurable outcomes on:
Mortality
Quality of life
Fatigue /fatiguability
Physical functioning
Cognitive function
Psychological status
Pain
Sleep quality
Treatment-related adverse effects
Activity levels
Return to school or work
Exercise performance measures.
Care needs
Impact on families and carers
We cannot accept non comparative studies, promotional material, non-evidence-based assertions of effectiveness or opinion pieces.
2. Evidence on the experience of people who have had interventions for ME/CFS.
We are looking for evidence that explores and evaluates people's experience of interventions for ME/CFS. Qualitative studies evaluating focus groups and interviews and surveys will be considered for inclusion in the guideline.
We cannot accept case series, case studies, individual accounts of experience, promotional material, non-evidence-based assertions of effectiveness or opinion pieces.
We are particularly interested in information promoting equality of opportunity relating to age, disability, gender, gender identity, ethnicity, religion and belief, sexual orientation or socio-economic status.
Sending information
For published information, send only the details (to include author/s, title, date, journal or publication details, including volume and issue number, and page numbers). Do not send a pdf/Word document or paper copy.
For unpublished information, send:
a link to any relevant trials registered with the Cochrane Central Register of Controlled Trials, or with the US National Institutes of Health trials registry
paper or electronic copies of other relevant unpublished information.
Highlight any confidential sections (unpublished research or commercially sensitive information) in unpublished information. For more details about this, see our guidelines manual.
Complete the call for evidence response form and the checklist for confidential information form, including the declaration of any links with, or funding from, the tobacco industry. Please email these forms with any relevant information by 5:00 p.m. on Friday 4th October 2019 to:  MECFSCallForEvidence@rcplondon.ac.uk
Alternatively, please send hard copies to:
Kate Ashmore
Project Manager
National Guideline Centre
Care Quality Improvement Department
Royal College of Physicians
11 St Andrews Place
Regent's Park, London
NW1 4LE
We look forward to receiving this information and thank you in advance for your help.