The NICE ME/CFS Guideline Scoping Workshop took place on Friday 25 May 2018 in London.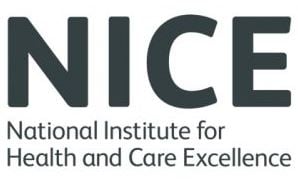 WAMES was represented by Jan Russell. The participants were divided into 6 groups of 8-10 people, who discussed the draft scope i.e. what we thought should be included in the guidelines. The comments were wide ranging and noted by NICE staff. We won't know which comments will  influence the document until the next draft is published for consultation. Overall there was a positive vibe in the room, with many sympathetic voices, though I believe one group did experience the usual lack of understanding from CFS clinic supporters.
The workshop began within an introduction to the people involved and the proposed timeline. The Chair and Vice-chair of the guideline committee have been appointed from outside the ME community and will aim to bring objectivity to the process.
Guideline committee will consist of:
Chair: Dr Peter Barry, paediatrician & Lecturer, Leicester
Vice Chair: Baroness Ilora Finlay, Prof of palliative medicine, Cardiff University
A range of health professionals
4 lay members to include parent and/or carer (anyone can apply)
Proposed Timeline:
21 June – 19 July,  Scope consultation
21 June – 19 July,  Advert for committee members
Nov 2018,  First guideline committee meeting
April 2020, Guideline public consultation
Oct 2020, Publication
Additional groups:
Different methods are being considered to gather input from wider patient groups, including young people and the severely affected.
AfME comment: People with M.E. must be heard, says NICE committee 
MEA comment: NICE ME/CFS Clinical Guideline: Summary Report from Scoping Workshop by Dr Charles Shepherd 
ME Action: Listened to but were we heard
ME Research UK: NICE Scoping Meeting 25th May 2018