M.E., POTS and Autonomic Dysfunction
This is a free CPD Webinar for Healthcare Clinicians, primarily GPs, sponsored by Action for M.E.  May 4, 2017 8:00 pm in London
ME/CFS is a common condition that affects up to 250,000 people in the UK, 25% of whom are housebound, Studies suggest that when tested, up to 30% of those with the diagnosis of ME/CFS have positional tachycardia syndrome (PoTS).
PoTS is a form of dysautonomia, with recognised consensus guidelines regarding an objective diagnosis and therapies that have the potential to not only improve PoTS but also fatigue.
Learning outcomes
Participants will learn how in those with ME/CFS they can:
– Identify symptoms suggestive of PoTS
– Test for PoTS in order to make a diagnosis
– Consider appropriate clinical management strategies
About the speaker:  Prof Julia Newton MBBS, FRCP, Dip Med Sci, PhD
I am a clinical academic who has a clinical and research interest in the symptoms of fatigue. I have a background in investigating and managing fatigue in chronic diseases, including liver disease, renal disease and chronic fatigue syndrome. I am a member of the Falls and Syncope Service team and predominantly see patients with autonomic dysfunction.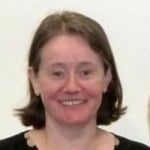 Julia is Clinical Professor of Ageing and Medicine and Dean of clinical medicine at the School of Clinical Medical Sciences of Newcastle University in Newcastle upon Tyne. Julia is a Consultant at the Royal Victoria Infirmary within the Newcastle Hospitals NHS Foundation Trust. She is Director of MD Studies in the Faculty of Medical Sciences at Newcastle, and Julia is Medical Advisor to Action for M.E.
PLEASE NOTE
– when you register you will be emailed a unique login (that you cannot share).
– Use earphones or headphones for best listening experience
– This session valued as 1 CPD Credit
– Downloadable personal learning points and reflection survey and CPD certificate after the event
Please share this URL link with any clinical colleagues you feel may benefit from attending this session.