Welcome
The Welsh Association of ME & CFS Support (WAMES) works in Wales to improve the lives of people with ME, CFS & PVFS, their families and carers.
Like WAMES on Facebook
Follow WAMES on Twitter
me voice: the wames magazine
Latest issue: February 2015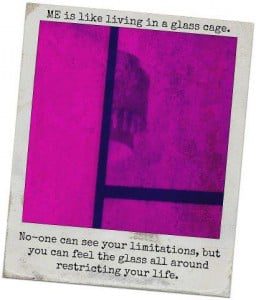 Let's talk ME
ME – not tired, but ill
Tell us your story
Send your experience of getting help and support
e.g. with healthcare, social care, benefits, at work or school
Join our facebook or twitter community
WAMES is bringing professionals and people with ME together to discuss ways to improve services so they really meet the needs of patients.
Contact Jan to get involved.