A Miracle Drug for ME-CFS?, an article in the Welsh Pharmacy Review by Jan Russell, Chair of WAMES.
For years, confusion and disagreement have permeated the nature and treatment of ME-CFS. Now, Jan Russell, Chair of WAMES, shares the latest research and need-to-know guidance on effective treatments for the condition.
WAMES is very grateful to Medcom, who have posted an article from their latest issue of the Welsh Pharmacy Review, which is usually not freely available, to tie in with ME Awareness Week.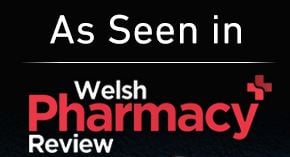 Download the article: A Miracle Drug for ME-CFS?, by Jan Russell in Welsh Pharmacy Review 2017:32 pp30-32
Pass on the link:      #HelpNHSbeMEaware