Research abstract:
Introduction:
Orthostatic intolerance (OI) is common among individuals with myalgic encephalomyelitis/ chronic fatigue syndrome (ME/CFS).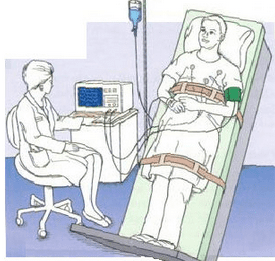 Cognitive dysfunction has been demonstrated during head-up tilt testing (HUT) in those with ME/CFS: worse scores on cognitive tests occur with increasing tilt angles and increasing complexity of the cognitive challenge. The aim of our study was to determine whether cognitive impairment persists after completion of HUT.
Methods and results:
Eligible participants were consecutive individuals satisfying criteria for ME/CFS who underwent HUT because of OI. The 2- and 3-back tests were performed before the start of HUT and within 5 min after completion of HUT. We measured the percentage of correct responses and raw reaction times before and after HUT for both the 2- and 3-back tests. We studied 128 ME/CFS patients who underwent HUT and had a complete set of N-back data before and after HUT.
Compared to pre-tilt responses, the percentage of correct responses on the 2-back test decreased post-HUT from 77(18) to 62(21) and of the 3-back test from 57(17) to 41(17) (both p < 0.0001). The raw reaction time of the 2-back test increased post-HUT from 783(190) to 941(234) m/s and of the 3-back test from 950(170) to 1102(176) (both p < 0.0001). There was no difference in the N-back test data for subgroups dichotomized based on disease severity, the presence of co-morbid fibromyalgia, or the presence of postural orthostatic tachycardia syndrome.
Conclusion:
As measured by the N-back test, working memory remains impaired in adults with ME/CFS following a 30-min head-up tilt test.