Research abstract:
Introduction: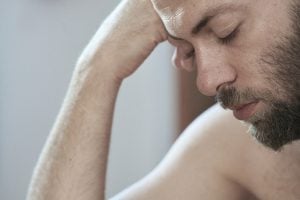 Unrefreshing sleep is one of the diagnostic criteria in myalgic encephalomyelitis/ chronic fatigue syndrome (ME/CFS), which could be explained by sleep disorders, for example obstructive sleep apnea, reported in our previous study with polysomnography. Our previous findings also indicate difficulties in emotional regulation when measuring alexithymia by TAS-20 (Toronto Alexithymia Scale) and level of emotional awareness by LEAS (Level of Emotional Awareness Scale) in ME/CFS patients. However, the reasons for this are unknown. The purpose of this study was to investigate correlations between data from subjective emotional regulation and polysomnography.
Methods:
Twenty-three ME/CFS patients (5 men and 18 women) of mean age 43, and 30 matched healthy controls (9 males and 21 women) of mean age 45, filled in TAS-20, LEAS, and Hospital Depression and Anxiety Scale (HADS). A polysomnography was performed on patients but not on healthy controls. Thus, values of normal population were used for sleep evaluation in ME/CFS patients.
Result:
There were significant differences between patients and controls in several aspects of emotional regulation, for example LEAS-self and LEAS-total. Seventy percent of the patients had increased numbers of awakenings (shifts from any sleep stage to awake), 22% had obstructive sleep apneas, and 27% had periodic limb movements. Correlation analysis showed that number of awakenings significantly correlated with LEAS-self and LEAS-total, p < 0.01, respectively. There were no other significant correlations.
Conclusion:
This pilot study demonstrated significant correlations between reduced emotional awareness and number of awakenings in polysomnography. Future studies with larger cohorts need to be conducted.