The next Invest in ME International Colloquium and Conference will be held in May-June 2017 in London.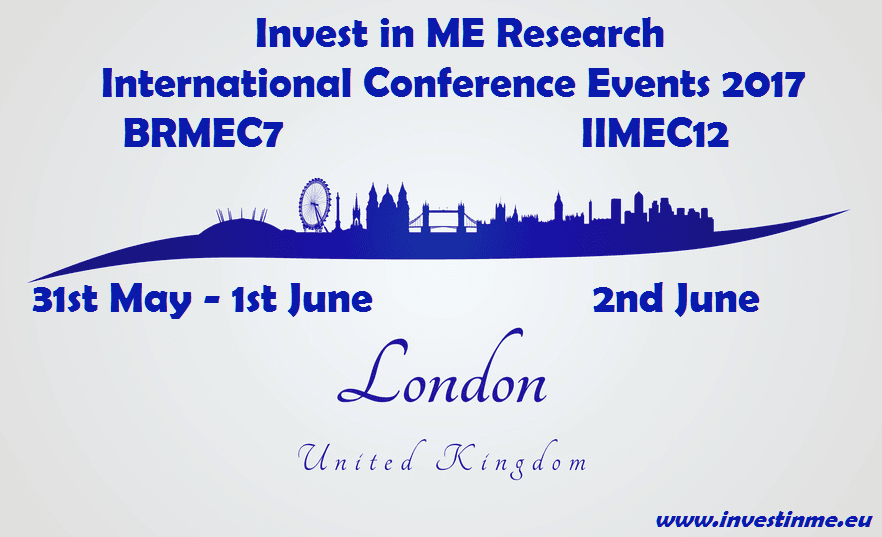 The BRMEC7 research Colloquium will be held on 31st May – 1st June 2017.
The IIMEC12 Conference will be held on 2nd June 2017.
This annual international, CPD accredited research conference provides a platform for the latest and most promising biomedical research into ME. IIMEC12 will be the 12th conference and has attracted researchers, clinicians, doctors, nurses, occupational therapists, healthcare professionals and patient groups twenty countries from around the world.
Speakers to include Prof Sonya Marshall-Gradisnik, Prof Donald Staines, Prof Nancy Klimas, Dr Vicky Whittemore, Prof Mady Hornig, Prof Olav Mella, Dr Øystein Fluge.
Costs:
£130 Professional healthcare staff
£110 Concessionary healthcare staff – registered via an ME group – contact WAMES if you wish to be sponsored by us.
Free for patients, carers and students – limited places available