Music 4 ME – raising funds for education & research
Music 4 M.E is an album of original songs and poetry composed and performed by people with M.E and their Carers or family about their experiences of living with M.E.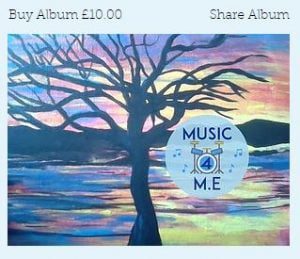 The ME illness seriously limits what sufferers can do but a group of talented artists with ME have come together to show the world that although they may be missing from their lives, they are not lost.
The aim is to raise funds for education and research into the devastating illness ME (Myalgic Encephalomyelitis).
The songs for this album have been recorded in their homes, in studios if they had enough energy, and even from their beds andrelease for sale on May 12th, International ME Awareness Day.
Preview on the Website.   Available for download for £10.