Research abstract:
Background: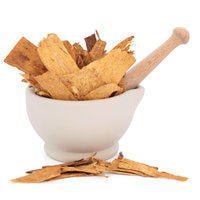 There is a strong demand for therapeutics to treat chronic fatigue syndrome (CFS), although there are limitations. Myelophil, which is a combination of extracts from Astragali Radix and Salviae Miltiorrhizae Radix, has been clinically used to treat fatigue-related disorders in South Korea. We conducted a randomized controlled clinical trial of Myelophil in patients with CFS and evaluated its efficacy and safety in two hospitals.
Methods:
We enrolled 98 participants (M: 38, F: 60) with CFS in a phase 2 trial of oral Myelophil (2 g daily) or placebo for 12 weeks. The primary end point was a change in the Chalder fatigue scale, as scored by a numeric rating scale (NRS). The secondary end points included changes in the visual analogue scale, fatigue severity scale (FSS), and 36-item short-form health survey (SF-36). Biomarkers of oxidative stress and cytokines were evaluated by blood tests.
Results:
Ninety-seven participants (48 in the Myelophil group and 49 in the placebo group) completed the trial. An analysis of all participants showed that Myelophil slightly improved fatigue symptoms compared with those of the placebo, but this effect was not statistically significant (p > 0.05 for the NRS, VAS, FSS, and SF-36). By contrast, an analysis of the subpopulation (53 participants, M: 24, F: 29) with severe symptoms (≥63, median NRS value of total participants) showed a statistically significant improvement in fatigue symptoms in the Myelophil group compared with the placebo (p < 0.05 for NRS, FSS, and SF-36). There were no significant changes in the biomarkers for oxidative stress and cytokines before or after the treatment. No Myelophil-related adverse response was observed during the trial.
Conclusion:
These results support the hypothesis that Myelophil can be a therapeutic candidate to manage CFS and provide the rationale for its progression to a phase 3 clinical trial.
Clinical Trial Registration: www.ClinicalTrials.gov, identifier KCT0002317