Jennifer Brea's film Unrest is now available for download.
It will also be available on DVD in December.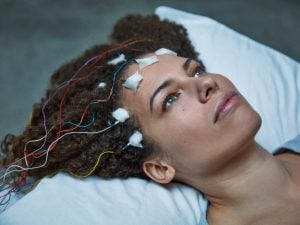 Proceeds from the sale of Unrest will be reinvested into the Time For Unrest campaign, helping to bring the film to medical schools, policymakers, and research centres around the world.
Help bring Unrest to more people and raise awareness of ME:
buy via iTunes and get Unrest to the top of the iTunes chart! This is one of the best ways to make sure the film gets on the radar of millions of new viewers
talk to WAMES about helping to organise a screening in your area #TimeForUnrestWales campaign
share the order link and trailer on social media with the hashtag, #TimeforUnrest to join the conversation.
Jennifer Brea talks about her film Unrest in the UK media
"Moving. Astonishing." – Mark Kermode for BBC Radio 5
"Unrest is … clever, fascinating, heartwrenching, and very frustrating. This portrait of a couple coping through extreme adversity … will chew you up and spit you backout again." – The Upcoming
"Bracingly inventive and moving." – The Observer
"Important for so many reasons." – Cosmopolitan UK