Article abstract:
Chronic fatigue often starts with an acute viral infection—as witnessed in the case of SARS-CoV-2—but indirect consequences of these infections are presumably the actual cause of the condition. As recently reviewed in this journal, the culprit could be a virus already present in the patient. The review covers several types of viruses, but concludes that the question is still open. The focus is on well known, pathogenic viruses for which there are ample diagnostic tools.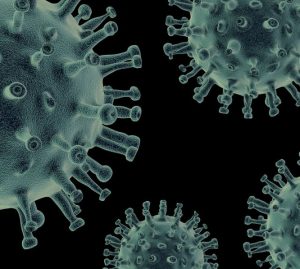 I argue that there is one lesser-known group of viruses, the related anello– and circoviruses, which ought to be investigated. More or less everyone harbours at least one strain of these viruses in the blood, while not in the spinal fluid. They normally replicate at a low level, but their activity increases in an immune suppressed host; and there are cases where they do reach the brain. The initial infection could facilitate their access to the brain.
Conclusions
… Generally, even a distinct presence of virus in samples taken from affected tissue is not conclusive as to the role of that virus in aetiology. For one, any severe disease may suppress the immune defence leading to an activation (and concomitant increased detectability) of chronic viruses; and two, many viruses use leukocytes for replication and these tend to aggregate in inflamed tissue. However, if certain viral strains correlate strongly with chronic fatigue, this suggests a role.
Ideally, one should have therapeutic agents that inhibit viral replication. If the agents also alleviate symptoms, there would be both a rational explanation for the fatigue and a treatment option. Due to their supposedly benign nature, the anello- and circoviruses have not been the focus of antiviral research. However, a recent report claims that a three-month treatment with the malaria medication artesunate did eliminate anelloviral DNA from blood cells in 62% of the cases. If these viruses can be linked to chronic fatigue, more therapeutics are likely to appear.