Research abstract:
Chronic fatigue syndrome (CFS) is a disorder characterized by persistent and relapsing fatigue along with long-lasting and debilitating fatigue, myalgia, cognitive impairment, and many other common symptoms.
The present study was conducted to explore the protective effect of hemin on CFS in experimental mice. Male albino mice were subjected to stress-induced CFS in a forced swimming test apparatus for 21 days. After animals had been subjected to the forced swimming test, hemin (5 and 10 mg/kg; i.p.) and hemin (10 mg/kg) + tin(IV) protoporphyrin (SnPP), a hemeoxygenase-1 (HO-1) enzyme inhibitor, were administered daily for 21 days.
Various behavioral tests (immobility period, locomotor activity, grip strength, and anxiety) and estimations of biochemical parameters (lipid peroxidation, nitrite, and GSH), mitochondrial complex dysfunctions (complexes I and II), and neurotransmitters (dopamine, serotonin, and norepinephrine and their metabolites) were subsequently assessed.
Animals exposed to 10 min of forced swimming session for 21 days showed a fatigue-like behavior (as increase in immobility period, decreased grip strength, and anxiety) and biochemical alteration observed by increased oxidative stress, mitochondrial dysfunction, and neurotransmitter level alteration.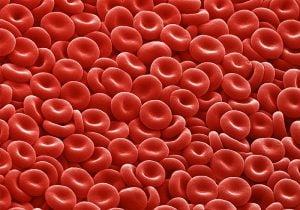 Treatment with hemin (5 and 10 mg/kg) for 21 days significantly improved the decreased immobility period, increased locomotor activity, and improved anxiety-like behavior, oxidative defense, mitochondrial complex dysfunction, and neurotransmitter level in the brain.
Further, these observations were reversed by SnPP, suggesting that the antifatigue effect of hemin is HO-1 dependent. The present study highlights the protective role of hemin against experimental CFS-induced behavioral, biochemical, and neurotransmitter alterations.
ME Research UK: Hemin protects against CFS-like symptoms in mice
Key findings
A CFS-like condition was induced in experimental mice, resulting in decreased activity, increased immobility and raised anxiety levels.
Treatment with hemin for 21 days improved all these symptoms, and also reduced oxidative stress, mitochondrial dysfunction and changes in the levels of several neurotransmitters.
It remains to be seen whether hemin has any effect in humans with ME/CFS, and might therefore be used as a therapy to alleviate symptoms.