Activity measurement in pediatric chronic fatigue syndrome, by Bernardo Loiacono, Madison Sunnquist, Laura Nicholson, Leonard A Jason in Chronic Illness, August 17, 2020 [doi.org/10.1177/1742395320949613]
Research abstract:
Objectives:
Individuals with myalgic encephalomyelitis (ME) and chronic fatigue syndrome (CFS) experience debilitating symptoms, including post-exertional malaise, an intensification of symptoms after physical or cognitive exertion.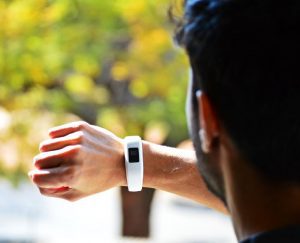 Previous studies found differences in the activity levels and patterns of activity among individuals with ME and CFS, compared to healthy controls; however, limited research exists on the activity levels of pediatric patients. The objective of this study was to examine differences in activity between healthy children and youth with ME and CFS.
Methods:
The present study examines the objective (i.e., ActiGraphy) and self-reported levels of activity among children (ages 5 to 17) enrolled in a community-based study of pediatric CFS.
Results:
Children with ME and CFS evidenced lower activity levels than healthy control children. Moreover, participants with ME and CFS evidenced increased night time activity and delayed initiation of daytime activity. Participants' self-reported activity data significantly correlated with their ActiGraph data, suggesting that children with ME and CFS are able to accurately describe their activity level.
Discussion:
This study highlights differences in activity level and diurnal/nocturnal activity patterns between healthy children and those with ME and CFS. These differences should be considered in identifying appropriate supports and accommodations for children with ME and CFS.