Fundraising for brain photobiomodulation therapy
Jonathan Vaughan has despaired of getting help from his local health service, who are unwilling to even supply home visits in Cardiff for his seriously ill fiancée, and has set up a fund raising campaign for a treatment only available privately.
Wales online reports:
Since June last year, Natalie Price has spent almost her entire existence inside the four walls of her Cardiff bedroom.
Her extreme sensitivity to light and sound means she often needs to be in complete darkness wearing noise-reducing earplugs.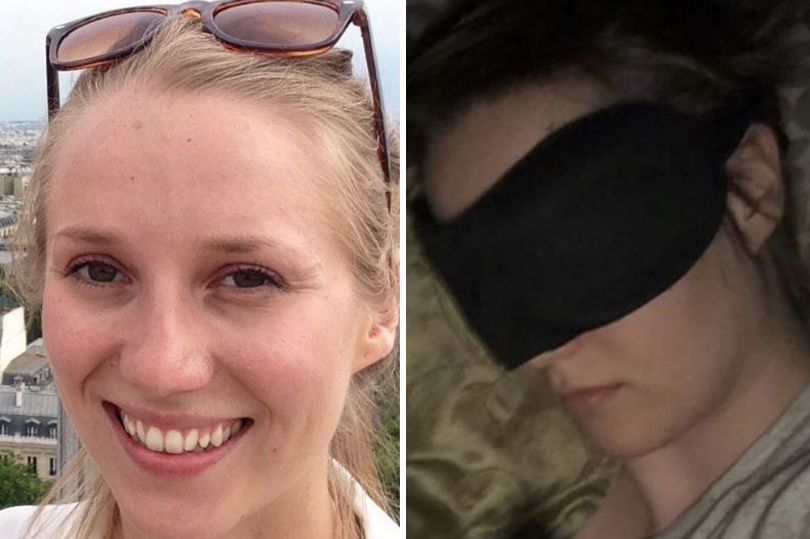 She is so easily exhausted that she is no longer able to have long conversations, read a book or even watch television.
"The hardest part of it all is the fact I can only spend around 30 minutes with her every day," said her fiancé Jonathan Vaughan, who is now Natalie's carer.
"Any longer than that and she's overstimulated.
"She can only see her friends for about 20 minutes once a month. They will come up to her darkened bedroom and speak to her, but often she can't reply very much.
"I've basically had to stand by and watch her go from a very active, determined person into someone who can't even eat a bowl of soup because it requires too much energy in her arms."    …….
After speaking to an ME specialist in England, Jonathan has now set up a GoFundMe page in a bid to get Natalie brain photobiomodulation (bPBM) therapy privately.
It works by feeding red light directly to the brain which then boosts the neurons' ability to create energy.
Jonathan said there is only a 5% chance of Natalie making a full recovery from her illness
"Natalie is at the moment akin to a plant in a dark room that is unable to photosynthesize as her cells cannot generate energy," said Jonathan.
"A treatment like bPBM for Natalie could be like moving that plant outside into the sunshine.
"These are treatments that have shown promise in trials. Although bPBM is used more for dementia at the moment, trials regarding ME have shown to increase cognitive ability.
"To even get Natalie back to a place where she can watch an episode of something on TV once a day would be miraculous for us.
"Frankly, she has absolutely no quality of life at the moment and we will do anything to try and claw at least some of it back for her. Her entire life has just stopped."
If you would like to donate to Natalie go to www.gofundme.com/let039s-give-natalie-some-of-her-life-back
Read the full Wales online article by Mark Smith, 29 April 2019: 'My fiancée was so active, she loved running and life – now she lives in darkness and near silence'    Natalie Price, 28, can't eat or clean herself due to her incurable condition
Read more about Natalie & Jonathan:
Mirror, 30 Apr 2019: Woman, 28, goes from keen runner to year in dark room because of severe disorder
About Brain photobiomodulation therapy:
A review of research lists the conditions PBM therapy has been trialled for.
Health rising: Mitochondrial Repair Using Light Therapy?