ME healthcare in Wales is in the news!
As, people with ME prepare to meet AMs at the Senedd today, 24th October 2018, to watch an excerpt of the award winning film Unrest, the BBC is featuring ME on the TV, Radio and online:
A woman who was diagnosed with ME says she struggled to get out of bed for several years after her diagnosis of the chronic condition.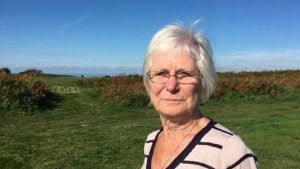 Anne Kavanagh, 68, from Bridgend, had to give up work and check in to a self help centre, but was told she was not eligible for benefits.
The situation for patients in Wales has been described as "scandalous" by the ME Association.
The Welsh Government said health boards were responsible for their patients.
What is ME?
Myalgic encephalomyelitis (ME) or Chronic Fatigue Syndrome (CFS) is usually triggered by a viral infection which leads to muscle fatigue, pain and neurological symptoms such as short term memory loss.
About 13,000 people in Wales are thought to suffer from ME, and 70% of those are women.
Calls to scrap common treatment for ME
Chronic fatigue syndrome: What not to say
Ms Kavanagh, a former head of special needs at a comprehensive school, started showing symptoms for the condition 10 years ago.
"I was an exceedingly energectic person," she told BBC Eye on Wales. "My job was very exacting but I loved it.
"I was a dog trainer, travelled all over the country. My life was good."
After contracting a virus which gave her no symptoms other than a temperature, Ms Kavanagh was repeatedly signed off work with post viral fatigue as she struggled to get out of bed and return to work.
She says she felt "hopeless" because of the condition and her weight dropped to less than six stone, but added she was "worried whether people would believe I was genuinely ill".
Charles Shepherd, medical adviser to the ME Association, said: "My experience from contact with patients in Wales is that many GPs are still very unsure and uncertain about how to diagnose this illness. They are equally uncertain about how to manage this illness.
"There are five adult services in Wales but none of them are multidisciplinary physician led which is what these services should be. Overall the situation in Wales is scandalous."
Chronic fatigue trial results 'not robust'
Jan Russell, of Wales Action of ME & CFS support (WAMES), added the lack of diagnosis and help for patients is "a health and social care crisis, even a humanitarian crisis".
But Owen Hughes, who chairs a group to improve ME services, said progress had been made, despite issues.
"Progress has been slow. There are some very good services in Wales and it's a shame that not everyone has those services on their doorstep," he said.
The Welsh Government said: "Health boards in Wales are responsible for the healthcare needs of their population."
After being forced to officially resign from her job as a teacher two years after falling ill, Ms Kavanagh underwent an assessment for Employment Support Allowance (ESA), but said she was told she was not eligible, an experience she describes as "humiliating".
"They didn't ask the appropriate questions. There was no relation to what I was feeling," she added.
"I'd have had better luck if I'd had a bad back."
Eventually, Ms Kavanagh was diagnosed with Chronic Fatigue Syndrome on the NHS and was offered some support early in the morning, but she had no way of getting to the centre to undergo rehabilitation exercises.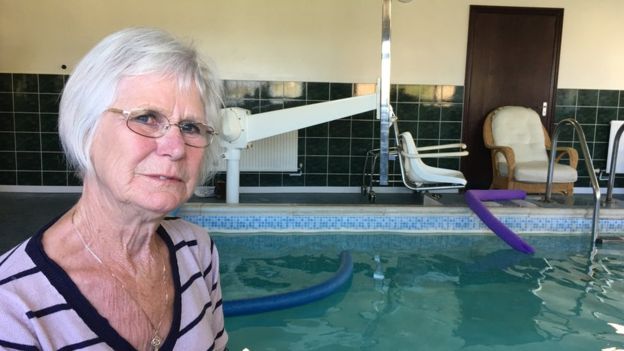 She found a place to start her recovery at the Sandville self-help centre in Porthcawl, where she was able to visit three times a week to do simple exercises.
"They just said 'come when you're ready'," she said.
"I wouldn't be where I am now without Sandville. It took about five years for them to see the outgoing, happy person that I was."
For details of organisations offering help and support with ME/CFS visit bbc.co.uk/actionline
Eye on Wales is on BBC Radio Wales at 18:30 BST on Wednesday.
#TimeForUnrestWales