NICE draft ME/CFS guideline now out for consultation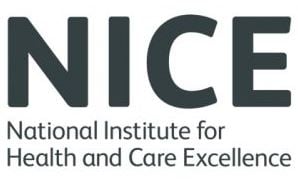 The draft of the revised NICE guideline has been published on November 10th 2020. It will be open for consultation until December 22nd.
As a stakeholder WAMES will be responding to this consultation and we invite Welsh residents to let us know what you think so we can include your thoughts in our response. Contact the helpline or use the contact form on this website
You can read the draft guideline here
Read excerpts from the guideline here on our blog. We will take our time to consider the implications of this important document.
Exercise
Exercise therapy  (GET) was the most controversial recommendation of the previous guideline so WAMES joins all people with ME in welcoming a change to this advice:
Physical activity (page 27)
Do not advise people with ME/CFS to undertake unstructured exercise that is not part of a supervised programme, such as telling them to go to the gym or exercise more, because this may worsen their symptoms.
Do not offer people with ME/CFS:
any therapy based on physical activity or exercise as a treatment or cure for ME/CFS
generalised physical activity or exercise programmes – this includes programmes developed for healthy people or people with other illnesses
any programme based on fixed incremental increases in physical activity or exercise, for example graded exercise therapy
structured activity or exercise programmes that are based on deconditioning as the cause of ME/CFS
therapies derived from osteopathy, life coaching and neurolinguistic programming (for example the Lightning Process).
Only consider a physical activity programme for people with ME/CFS who are ready to progress their physical activity beyond their current activities of daily living, or would like to incorporate physical activity into the management of their ME/CFS.
A physical activity programme, if offered, should only be delivered or overseen by a physiotherapist or occupational therapist with training and expertise in ME/CFS.
Tell people about the risks and benefits of a physical activity programme. Explain that some people with ME/CFS have found that physical activity programmes can make their symptoms worsen, for some people it makes no difference and others find them helpful.
If a physical activity programme is agreed with the person with ME/CFS, it should be personalised and should:
establish their physical activity baseline at a level that does not worsen their symptoms
start by reducing the person's activity to within their energy envelope
be possible to maintain it successfully before attempting to increase physical ability
use flexible increments for people who want to focus on improving their physical abilities while remaining within their energy envelope
recognise a flare or relapse early and outline how to manage it (see recommendations 1.11.21 and 1.11.22)
incorporate regular reviews.
Agree with the person how to adjust their physical activity after a flare or relapse. This should include:
providing access to support from the specialist ME/CFS physiotherapy service
reducing physical activity within the person's current energy envelope to stabilise their symptoms
only once symptoms stabilise and the person feels able to resume physical activity, establishing a new physical activity baseline.
Advise people with ME/CFS after a flare that the time it takes to return to the level of physical activity they had before the flare varies from person to person.
Reasons NICE give for this advice (p62):
because of the harms reported
because of the effects when people exceed the limits of their energy envelope
no therapy based on physical activity or exercise is effective as a treatment or cure for ME/CFS
people with ME/CFS have had varying results from physical activity programmes