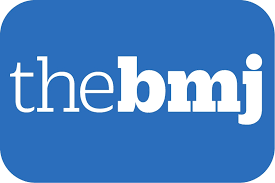 On 22 August Ingrid Torjesen  wrote a news item in the British Medical Journal about an article in the Times which highlighted the call to review the results of the PACE trial into Graded Exercise Therapy and Cognitive Behavioural Therapy for CFS/ME.
Prof Michael Sharpe, one of the PACE trial researchers, responded supporting the trial: Re: Odd piece in Times newspaper about pressure on the Lancet to review unwelcome PACE trial findings
Science does not progress by campaigners trying to stop research being done or by suppressing its findings, simply because they are unwelcome. Science works best by testing ideas by doing experiments and then seeking either replication or refutation of the findings; the PACE trial findings have so far been replicated a number of times. We look forward to them being subject to further testing by other researchers in future.
Jonathan R Kerr, consultant in Microbiology at West sussex Hospital responded: We can specifically treat several infective CFS/ME subtypes
Jim Ellsworth: No difference at long term followup
Prof Jonathan CW Edwards: Inaccurate remarks by Professor Sharpe
Prof Jonathan CW Edwards: Re: Pressure grows on Lancet to review "flawed" PACE trial
The reason why I have signed the letter to The Lancet is that the PACE trial is methodologically so poor as to be uninterpretable.
Barbara Robinson: PACE proponents, straw men and bricks.
Nasim Marie Jafry: Re: Pressure grows on Lancet to review "flawed" PACE trial
In reality, many ME patients have been made worse by graded exercise, which is unsurprising as exertion intolerance is at the core of ME.
Dr Ellen CG Grant: Mitochondrial dysfunction in ME/CFS needs testing and treating Re: Pressure grows on Lancet to review "flawed" PACE trial
Andrew J Keeley: Please do not misunderstand patient views
Patients were angry that the results of the trial were excessively spun, and that much of the outcome measures specified in the protocol were not reported in the manuscript published in The Lancet. In particular, the thresholds for "positive outcome" and "recovery" were heavily watered down such that they were no longer meaningful.