Lola Brandrick, 13, from Swansea, is crippled by pain and is constantly exhausted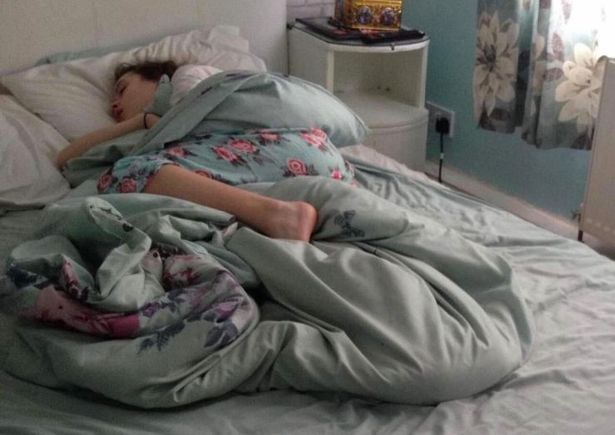 While all her school mates are out enjoying their summer holidays, poor Lola Brandrick can only dream of joining them.
The 13-year-old is confined to her bed, constantly exhausted and crippled by widespread pain due to a condition which continues to puzzle many doctors.
Even the smallest of tasks can have a devastating impact on the teenager's energy levels for days, weeks or even months afterwards.
But ever since she was diagnosed with myalgic encephalomyelitis (ME) at the age of seven her family have fought to get her the care and support she desperately needs.
"Having to battle all the time just to be believed has been heartbreaking," said her mum Victoria Lewis, 45, a fitness instructor and mum-of-two from Swansea.