Research abstract:
Background:
Fatigue, sleep disturbance and altered mood are frequently reported in patients with primary antibody deficiency syndrome (PADS) on adequate immunoglobulin replacement therapy. This study aimed to determine the frequency of symptoms compatible with chronic fatigue syndrome (CFS) in patients with PADS.
Methods:
The study involved the distribution of 682 self-completed postal questionnaires to ascertain the presence and frequency of symptoms compatible with CFS in patients with PADS. The reporting of symptoms for each patient were scored against the CFS diagnostic criteria used within our own South London Chronic Fatigue service.
Results: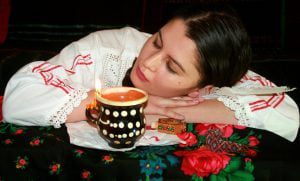 The frequency of symptoms compatible with CFS were evident in 26 of the 188 patients (16.25%) returning adequately completed questionnaires. We considered a bias in the return of questionnaires amongst PADS patients with fatigue to be likely. As such we estimated the minimum frequency of CFS in patients with PADS to be 4% based on the 682 PAD patients to whom the questionnaire was distributed. This was significantly higher than the 0.5% estimate of the prevalence of CFS in the community in western populations. While the presence of significant fatigue correlated with the presence of anxiety and depression, there was no association with self-reported lung damage. Sleep disturbance affected 60% of the PAD patients returning satisfactory questionnaires and as expected the CFS score was higher in those with greater physical limitation.
Conclusions:
We conclude that patients with PADS have a high frequency of fatigue, low mood and anxiety. We suggest routine questioning for the symptoms of fatigue, disturbed sleep and altered mood in patients with PADS. The use of several treatment strategies in CFS may prove beneficial in improving the quality of life of patients with PAD.