What is known about this topic
An increasing number of children are living with a chronic health condition.
Integrating care across educational and healthcare settings is important, particularly for younger children who are dependent on adults for their care.
However, these children are often not adequately supported at school and there is little evidence on how health and education systems might integrate practice.
What this paper adds
This is the first qualitative study to explore the care of younger children with CFS/ME; it suggests that a socio‐ecological conceptualisation of care may be beneficial.
Primary school teachers have close and consistent relationships with their pupils and are well‐placed to support their health needs.
There is little direct contact between clinic and school. This is appropriate for some families, but problematic for those with complex needs.
Research abstract: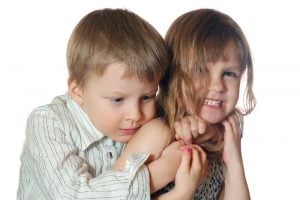 Society needs to improve the care of children with complex needs. Guidelines recommend integrating care across health and educational settings, however, there is little research on whether this is achieved or how this can be done in practice.
Our aim was to address this gap by examining how the care of children (aged 5–11 years) with Chronic Fatigue Syndrome/ Myalgic Encephalomyelitis (CFS/ME) is shared across home, education and health settings, in order to generate recommendations for integrating care.
We undertook semi‐structured interviews with families (22 participants), teachers (11 participants) and healthcare providers (9 participants), analysing the data thematically and comparatively. Our analysis of the data was informed by a socio‐ecological perspective as we sought to understand the complexity of the relationships and systems around the child.
The first theme focuses on the child ("individual level"); child‐centred care is seen as essential whilst acknowledging that the child has limited capacity to manage their own care.
The second theme presents the distinct roles of parents, teachers and clinicians ("interpersonal and organisational levels").
The third describes how these three levels interact in the management of the child's care, in the context of the health and education systems and policies ("policy levels").
The fourth explores optimal ways to integrate care across home, school and clinical settings.
In conclusion, there is opportunity to support a child with complex health needs by targeting the systems around the child; parents, teachers and clinicians, as well as education and health policy that can enable shared‐care. Involving schools in assessment, communicating diagnosis across settings and using a stepped‐care approach to integrated care may be beneficial. Further work is needed to explore these recommendations, with attention to the policy factors that may act as barriers and enablers.
This paper is part of EXPLORER, a project lead by Amberly Brigden of the University of Bristol that aims to explore treatments for younger children with ME/CFS. One study plans to look into ME/CFS in younger children aged 5 to 7. https://www.bristol.ac.uk/academic-child-health/research/research/cfsme/explorer/
Miss Brigden is funded by the National Institute for Health Research (NIHR Doctoral Research Fellowship, DRF‐ DRF‐2017–10–169). Prof Crawley is funded by the NIHR Senior Research Fellowship, SRF‐2013–06–013). This report is independent research. The views expressed in this publication are those of the authors(s) and not necessarily those of the NHS, NIHR or the Department of Health and Social Care.