The importance of accurate diagnosis of ME/CFS in children and adolescents: a commentary, by Keith J Geraghty and Charles Adeniji in Frontiers in Pediatrics [Preprint December 31, 2018]
Article abstract:
Myalgic encephalomyelitis/chronic fatigue syndrome (ME/CFS) is a chronic illness that causes a range of debilitating symptoms. While most research has focused on adults, the illness also presents in children and adolescents. Many physicians find it difficult to diagnose the illness.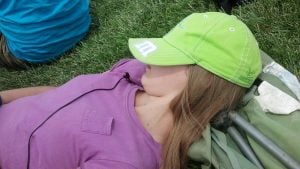 In this commentary paper, we discuss a range of salient themes that have emerged from our ongoing research into the prevalence of ME/CFS in children and adolescents. We discuss reasons why paediatric prevalence estimates vary widely in the literature, from almost 0% to as high as 3%.
We argue that there is considerable misdiagnosis of paediatric cases and over-inflation of estimates of paediatric ME/CFS. Many children and teenagers with general fatigue and other medical complaints may meet loose diagnostic criteria for ME/CFS.
We make recommendations for improving epidemiological research and identifying
paediatric ME/CFS in clinical practice.