Self-Management of Chronic Fatigue Syndrome in adolescents, by Katherine Rowe, Amanda Apple and Fiona McDonald
in

Paediatric Neurology [Working Title] Published online: February 28th 2020 [DOI: 10.5772/intechopen.91413]
Book chapter abstract:
Chronic fatigue syndrome (CFS) or myalgic encephalomyelitis/chronic fatigue syndrome (ME/CFS) is a condition of unknown aetiology that commonly follows an infection. There are no known predictors for recovery or established treatments.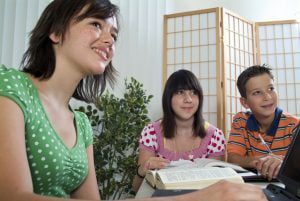 At the Royal Children's Hospital (RCH) in Melbourne, Australia, the majority of young people with CFS are provided with symptom management and lifestyle guidance in an outpatient setting. However, for some, educational or social issues preclude progress and for those who request this assistance, since 2012, the Victorian Paediatric Rehabilitation Service has offered an Intensive Self-Management Program.
For this program, participants engage in both group and individual sessions, attending 3 days per week for 4 weeks in small groups of 3–4. Interdisciplinary input is from Occupational Therapy, Physiotherapy, Education and Psychology to assist with goal setting and strategies. Outcome measures are obtained at initial assessment, 6 weeks and 6 months post-program. Support is offered for 12 months post-program.
For both the outpatient program and the intensive program the outcomes and feedback from patient and family has influenced the approach and focus. This chapter outlines the current approach and how it has evolved over time.