Paediatric patients with myalgic encephalomyelitis/chronic fatigue syndrome value understanding and help to move on with their lives, by Katherine Rowe
in

Acta Paediatrica, First published: 18 December 2019 [https://doi.org/10.1111/apa.15054]
Abstract:
Aim:
The aim of this study was to document qualitative questionnaire feedback regarding management from a cohort observational study of young people with myalgic encephalomyelitis/chronic fatigue syndrome (ME/CFS).
Methods: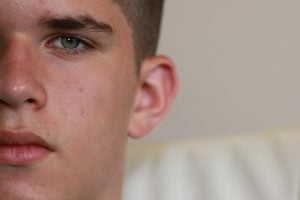 Between 1991 and 2009, 784 paediatric patients, age 6‐18 years, were diagnosed with ME/CFS following referral to a specialised clinic at the Royal Children's Hospital, Melbourne. Over a 14‐year period, feedback was requested on up to seven occasions.
Management included the following: symptom management and a self‐management lifestyle plan that included social, educational, physical and a pleasurable activity outside of home. They adjusted it by severity of illness, stage of education, family circumstances and life interests.
Results:
Questionnaires were returned from 626 (80%) with 44% providing feedback more than once. They reported that their management plan allowed them to regain control over their lives. They cited early diagnosis, empathetic, informed physicians, self‐management strategies and educational liaison as helping them to function and remain socially engaged. Ongoing support, particularly assistance to navigate the education system, was essential for general well‐being and ability to cope.
Conclusion:
Young people valued regaining the control over their lives that was lost through illness, support to maintain social contacts and assistance to achieve educational and/or life goals.
Key Notes:
A cohort observational study of 784 young people with myalgic encephalomyelitis/chronic fatigue syndrome provided feedback across a 14‐year period regarding helpful strategies and ways to improve management.
Early diagnosis, empathetic informed physicians, assistance with symptom control, self‐management strategies, educational liaison and advocacy enabled them to regain control, remain socially engaged and function optimally.
Doctors and teachers awareness of helpful strategies could significantly reduce distress with this illness.
Comment in Arch Dis Child 2020;105:451. doi:10.1136/archdischild-2020-319237